Biretix
innovative, clinically proven skincare for oily and spot-prone skin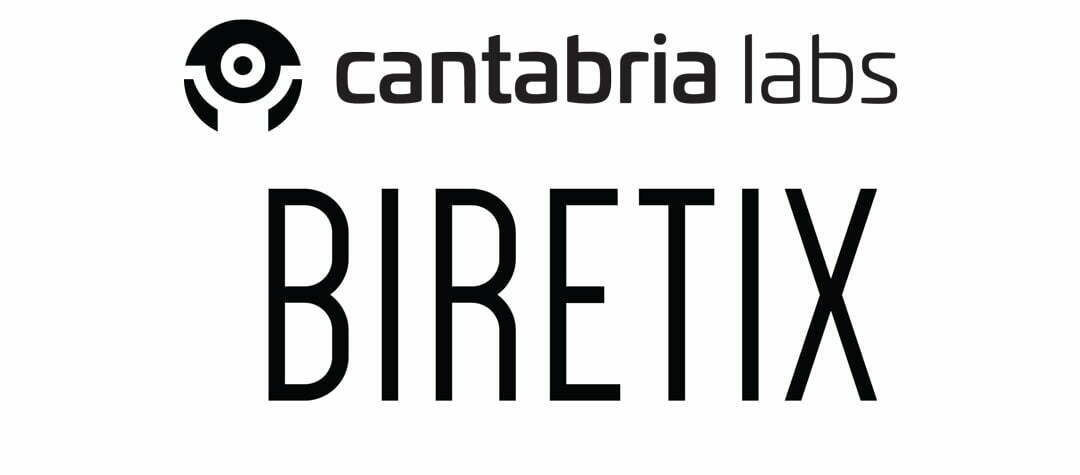 The holistic skincare approach for oily and spot-prone skin
From the international dermatology company, Cantabria Labs, the Biretix range features active technologies and ingredients in unique formulations, to offer a holistic skincare solution for your clients that purifies, treats, and cares, for oily and spot-prone skin.
With straightforward regimes and an exceptionally powerful hero product – The Biretix Tri-Active Anti-Blemish Gel – Biretix provides you with effective solutions for your clients that significantly clarify the skin within just 30 days, reducing blemishes, redness and shine, without irritation.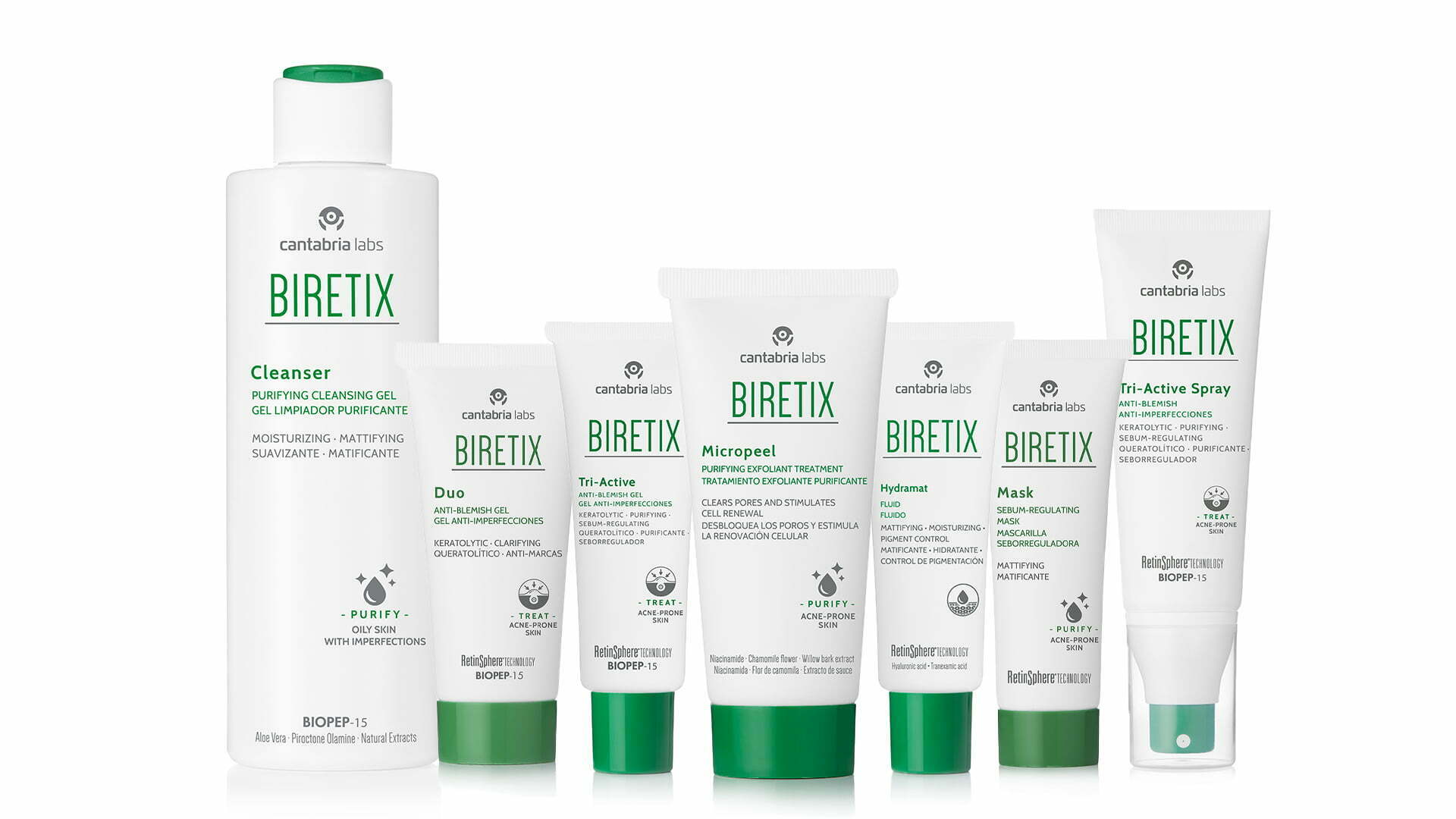 You can expect outstanding results from Biretix when used as a primary skincare regime. It can also be used alongside in-clinic treatments such as LED phototherapy, IPL and Laser treatments, and Chemical Peels, to enhance and maintain results for ultimate client satisfaction.
Biretix is also safe for use alongside prescription treatments with its bespoke regimes, so you can be confident Biretix will help you to achieve outstanding results for your client's, no matter their treatment journey.
Purify, treat and care for oily and spot-prone skin
Active technologies
Biretix expert formulations include innovative retinoid and anti-microbial technologies – RetinSphere® and BIOPEP-15. These key technologies are strategically combined with proven active ingredients such as Glycolic Acid, Salicylic Acid and Niacinamide to create unique products which successfully manage all four key components involved in the development of spots and improve overall skin health. 
The Biretix range is designed to effectively: 
Reduce spot-causing bacteria

 

Renew and remove dead skin cells

Regulate sebum

Reduce inflammation
all whilst maintaining excellent skin tolerance and improving overall skin health. 
The results your clients can expect from Biretix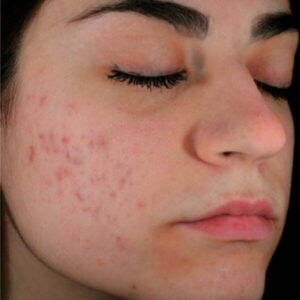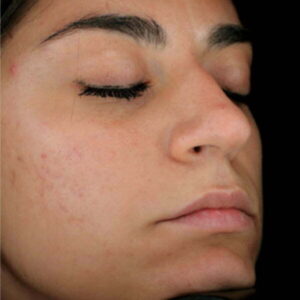 After just 30 days of using Biretix Tri-Active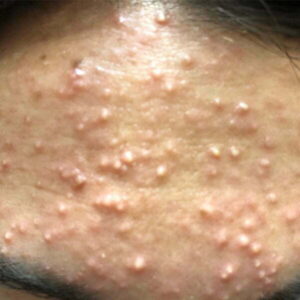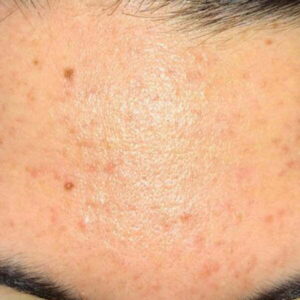 After 60 days of using Biretix Tri-Active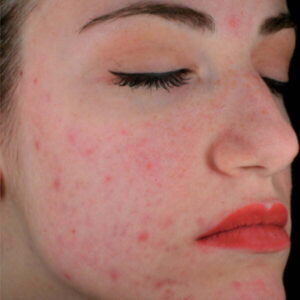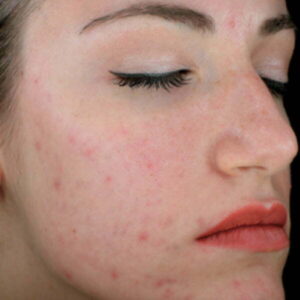 After just 30 days of using Biretix Tri-Active
Working in partnership with AESTHETICARE
The team at AESTHETICARE – from the warehouse operatives through to professional trainers – are dedicated to making your experience with us a great one. Our processes follow strict standards and regulations, so you can rely on a professional and efficient service in every aspect of our business. Our aim is to give you all the tools you need to make Biretix a success in your clinic including training, marketing and business support.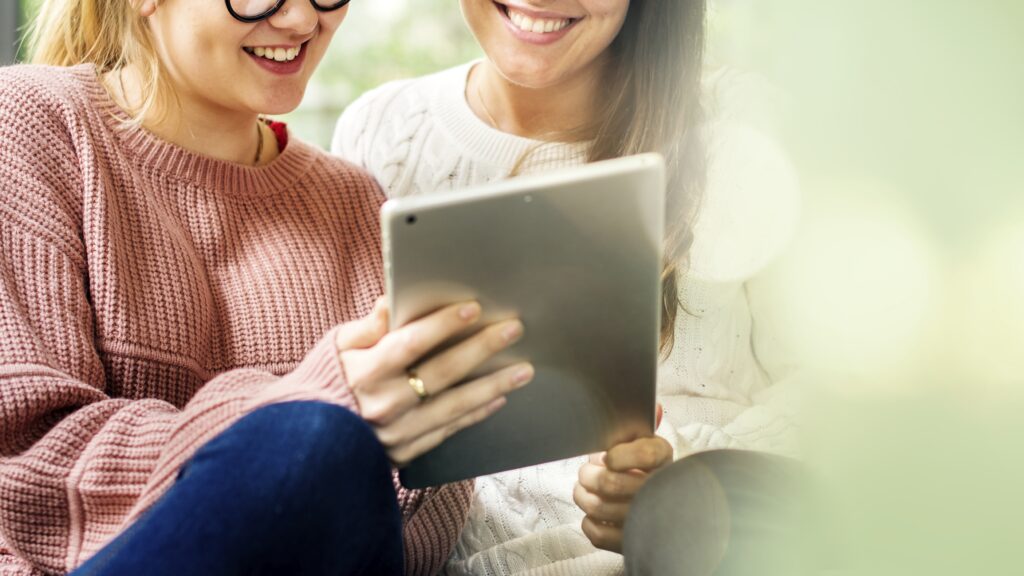 Marketing support
When you become a partner, you will receive regular marketing campaigns to keep the brand fresh in the eyes of your clients. This includes merchandising, marketing materials and support for client events. You'll also benefit from the press and social media campaigns that we're dedicated to running, driving brand awareness and new clients to your door.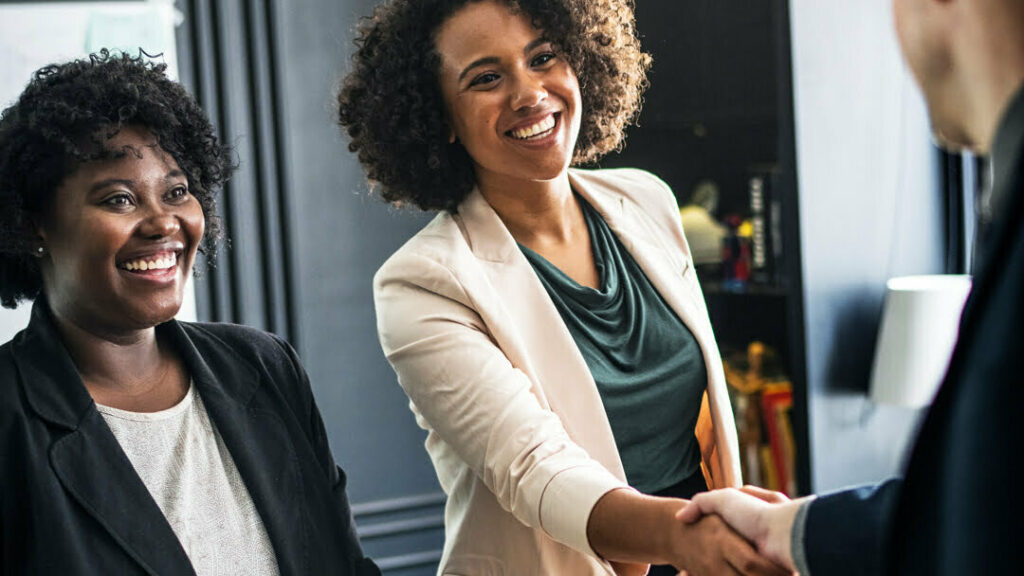 Business support
Your Business Development Manager will be on hand to support you from launch onwards, helping to keep your team motivated and implement campaigns and drive retail sales in your clinic.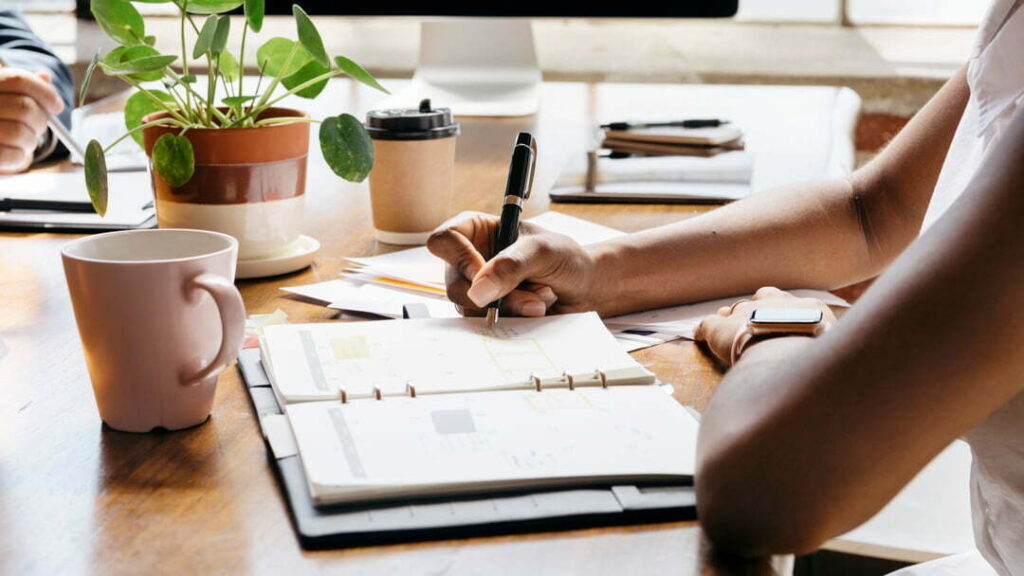 AESTHETICARE Academy
You'll not only get excellent and thorough professional training on the Biretix products and treatments, but you'll get ongoing training and support in the way of masterclasses that take your knowledge and confidence to the next level – as well as campaign briefings to ensure you get the very best out of your marketing support.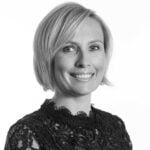 Find out more at an Introduction to Biretix meeting with one of our fantastic Business Development Managers
Register for webinar
Clinical References:
1 Milani M, et al., J Clin Dermatol Ther 2021; 7: 089:
2 Data on file, Zurko Bioresearch Madrid 2021
3 Martinez J, Perez-Davo A: GEDET Poster Madrid 2019